Nightingale Transport
Our main operations are conducted from our Unanderra depot which consists of our Freight Allocators, Fleet Management, Administration Management, Serviceman and Driver base.
Our Drivers are hired under our Company Induction Scheme, which includes training and references and checks for:
Insurance - driver history checks, 5 years minimum driving experience, workers compensation,
Traffic History Reports - compliance with all relevant laws including all log-book requirements, road traffic laws, drug and alcohol zero tolerance laws, relevant industrial relations instruments, and environment protection laws,
Participation and ongoing training in the Basic Fatigue Management Scheme (BFM),
Participation in periodical medical screening (BFM),
Training and compliance in Concessional Mass Limits (CML), Maintenance Management and Fatigue Management modules in our participation of the National Heavy Vehicle Accreditation Scheme.
PPE (Personal Protection Equipment) Induction
WHS (Workplace Health & Safety) Induction
Equipment
At present we have four 41 tonne B-Double and sixteen 26 tonne Single trailer configurations (CML) + Spare Trailers (13 metre Flat Tops, Tautliners & 18 metre Extendable Flat Tops, drop decks/ramps) in our modern fleet.
Our entire fleet is set up to carry any product, sufficient to ensure the safe transportation of the goods carried including the securing and appropriate weather protection of the load. ie. Pipe frames, dunnage, dogs and chains, purpose made tarps, rubber-lined timbers and general equipment.
In addition to our own fleet, we have a reliable Sub-Contractor base, ensuring freight coverage Australia wide.
Management Systems
We are TruckSafe accredited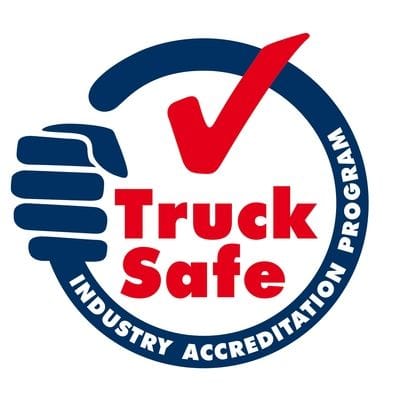 We are NHVAS accredited (National Heavy Vehicle Accreditation Scheme) for:
Mass Management
Maintenance Management
Basic Fatigue Management